At Fire Control, we take the guesswork out of system design. We study the latest codes and industry trends so that you don't have to.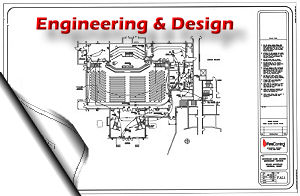 We work with manufacturers to review the latest products to incorporate into our designs. We take great pride in our knowledge and Value Engineering, which allows us to design and supply the highest quality system for a particular project, at significant savings to our customers. If your question is about the NFPA ® , or ADA, Fire Control has the answers.

There are no size restrictions on our services either. Fire Control has designed and installed projects in facilities ranging from 2500 square feet to 2.5 Million square feet, from one to twenty stories.

And although the name implies one thing, we don't stop at Fire Alarm Systems. Our knowledge spans a variety of platforms to offer our customers full support on a wide range of electronic building systems including security , access control, CCTV, video distribution, paging and sound systems.

If you're a building owner or facilities manager, we invite you to contact us today for an evaluation of your facility. Our intent is to provide you with the Best protection for people and property and reduce your cost of ownership in the same process.

If you are an architect, or engineer, we can work with you in the design stage to prevent complications, ensure compliance with State and local codes and standards and provide seamless integration of all electronic building systems.

Our success is your success too !! Let us share our knowledge with you on your next project.

Fire Control is Autocad ® compatible on both the Wintel, and Macintosh platforms, with plotting capabilities on site for rapid turn around on all of your projects.